The Palacio Astoreca Hotel is built at the core of the historical city centre in Valparaiso, the most exclusive point in the natural amphitheatre overlooking the magnificent bay. It is in "Cerro Alegre", just steps from the famous "Paseo Yugoslavo" and the Fine Arts Museum, the Barburizza Palace.
The hotel opened on September 1st 2012. Our amenities include 23 rooms, spa, restaurant, wine cellar, bar and a library, housed in two buildings: the palace, a completely restored national monument, and an older house, whose original façade has been conserved. Both buildings have thus recovered the style and elegance that they had lost over time
Piano Bar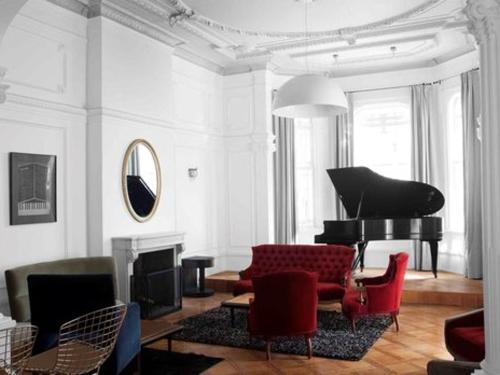 With its contemporary decor, our piano lounge bar is the perfect place to enjoy a pisco sour or a pure malt whisky, seated comfortably by the fire, in a warm, cosy environment. There will often be live jazz or a solo pianist for you to enjoy as well.
Wine Cellar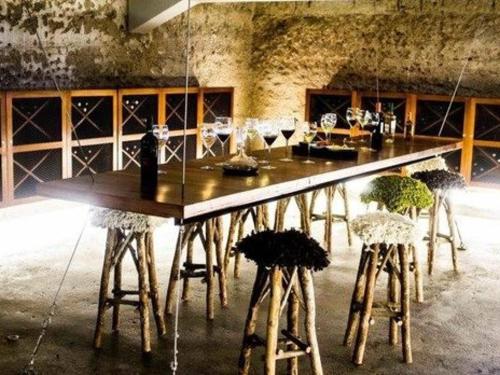 We have selected wines for you from the best regions and the most exclusive vineyards in Chile, but also from other South American countries. We seek originality and creativity in selecting the wines for our Cellar and we would be delighted to share our discoveries with you.
The Library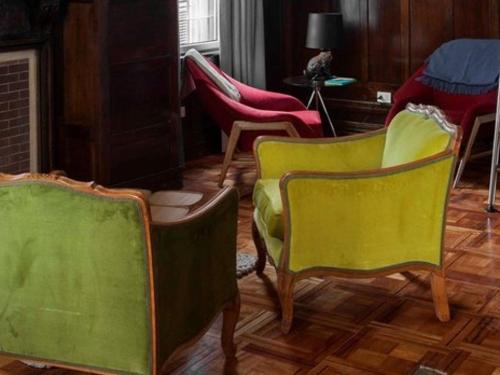 The hotel library contains many art and travel books, as well as Chilean and world literature. It is another place where you can relax, read or play chess by the fire. The library is a quiet corner, far from the everyday hustle and bustle, allowing you to get acquainted with Valparaiso, the harbour and its many tales, or prepare your future travel plans.
The Terrace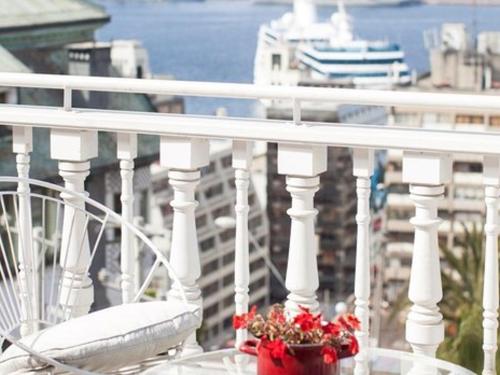 The terrace of the Palacio Astoreca Hotel provides a spectacular view of Valparaiso bay with its boats, cruise ships and, occasionally, submarines. It is an ideal place to have lunch or simply a cup of tea with "home-made" macaroons or enjoy an evening cocktail in a peaceful setting.
Valparaiso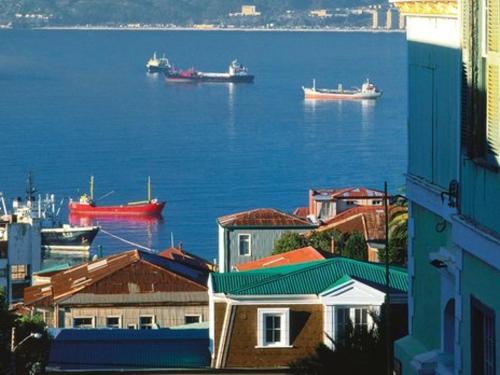 As the cultural capital of Chile, Valparaíso is a city like no other. It is a port city that was very important prior to the construction of the Panama Canal. Many of its buildings still bear witness to its European influence and testify to the former grandeur of this southern port.
UNESCO has classified Valparaiso as a world heritage site, owing to its legendary cable cars that connect the harbour to the hills, among other features. The "El Peral" cable car, for instance, provides our guests with convenient access to Sotomayor Square, near the port.
Art
Art takes on various forms at the Astoreca Palace. Works by Chilean and foreign contemporary artists enhance the communal areas of the hotel and the rooms in which they are displayed. Astoreca Palace also supports artists in a more concrete way, by inviting them to develop projects in Valparaiso.

For further information:
arte@hotelpalacioastoreca.com
Download our brochure here: